Oxford Innovation reaches a special milestone
June 12th 2017
This year marks an important year for Oxford Innovation as we celebrate 30 years of supporting ambitious entrepreneurs.

We have an outstanding track record of success in incubating and accelerating high growth SMEs through our network of Innovation Centres, the provision of specialist coaching services and funding through our well-established investor networks.
Driving Innovation since 1987
Martin and Audrey Wood, inspired by the challenges faced by entrepreneurs, set up The Oxford Trust, a charity which continues to support enterprises and through which Oxford Innovation was born in 1987.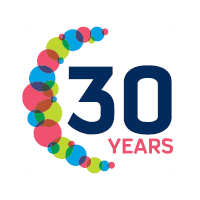 Over the past 30 years, we have supported over 10,000 SMEs to become sustainable businesses, creating high value jobs, innovative products and services and as a result, enhanced local economies.
Scale-up Stars of the Future - Business Competition
To celebrate this special milestone we are running a national competition, Scale-up Stars of the Future, to identify the next generation of exciting growth businesses. The competition is open to any UK-registered SME requiring business support to help achieve their high-growth ambitions. Winners will receive a tailored business support package which could include, but not limited to:
• diagnostic analysis of the business model
• up to 30 hours of professional coaching
• introductions to investors
• potential for SEIS/EIS investment
• incubation support
Entry deadline: 14th August 2017.
If you would like to find out more information about the business competition, please visit www.oxin.co.uk or email scaleupaward@oxin.co.uk
More
May 26th 2023
Oxford Innovation Space delighted to be managing its first London based innovation centre
Oxford Innovation Space manages the largest network of innovation centres across the UK and Ireland, with FBC Clerkenwell bringing their current total to 28 managed centres, with a further four in the pipeline. Businesses within these centres directly benefit from their business support onsite, access to business angels and funding, as well as being part of the wider network of centres.
May 26th 2023
Taking tech companies to the next level
Tech businesses looking to commercialise new ideas will be able to draw upon expert help at a special afternoon event in Hampshire.
An innovation and growth session takes place at Ocean Village Innovation Centre (OVIC), at Ocean Marina in Southampton, on Wednesday, 7 June.
April 28th 2023
Orchard blossoms in first year with new staff and recruitment
A recruitment consultancy in Southampton marked its first anniversary by making two employment moves of its own.
Orchard Recruiting, based at business hub Ocean Village Innovation Centre (OVIC), recruited Laura Baker as a permanent consultant and Rachel Marshall as a recruitment advisor.
Founded by Lisa Orchard, the firm has seen demand steadily increase from companies struggling to fill vacancies or expand themselves due to the UK's labour shortage.
The start-up focuses on filling roles such as office administrators and customer service – temporary and permanent – for employers and job seekers, including in finance, accountancy, marketing, insurance, law, HR and manufacturing.