Exit Right 2023 –
May 25 @ 5:30 pm

-

6:30 pm

Free
Event Navigation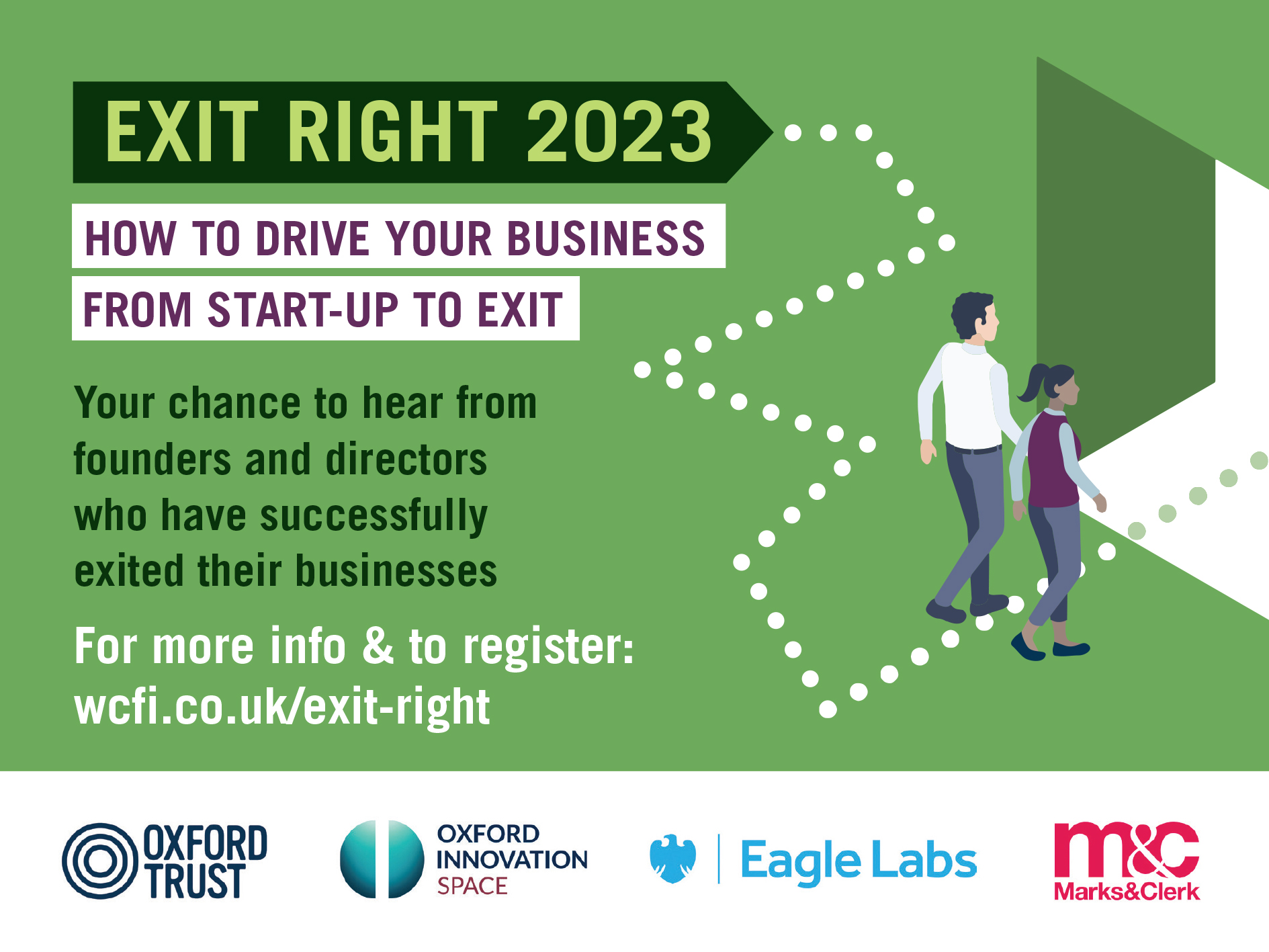 Exit Right 2023 is a free expert-led, must-attend event series for any entrepreneur looking to drive their business from start-up to exit.
 Following on from the successful 2022 Exit Right events, this year's talks are from founders and directors who have successfully exited their businesses as well as M&A experts.
 Founders will tell you first hand about their exit journey – what went well and what didn't go quite so well. You will find out the best strategies to employ and what it takes to be one of the successful 10% of businesses that exit – whether it's through an acquisition or IPO.
 We also have M&A experts who will give you the inside track on what purchasers are really looking for when they are buying companies.
 It is never too early to hear how others did it and to start planning an exit strategy for your start-up or SME.
 The events are aimed at founders, directors and senior management of start-ups and SMEs. Each talk is 45 minutes, followed by a 15-minute Q&A session.
Come and hear the real-life story of start-up to exit from David Llewellyn, Managing Director and Co-Founder of Oxford-based biotech company, DJS Antibodies. Founded in 2014, DJS was acquired by AbbVie in October 2022 for $255m to access their lead IPF programme as well as revolutionary HEPTAD platform. David will talk about how the company started, the knife-edge decisions they had to make along the way, and the key turning points.