Exit Right 2023-A tale of two exits: an IPO and a trade sale
June 8 @ 5:30 pm

-

6:30 pm
Event Navigation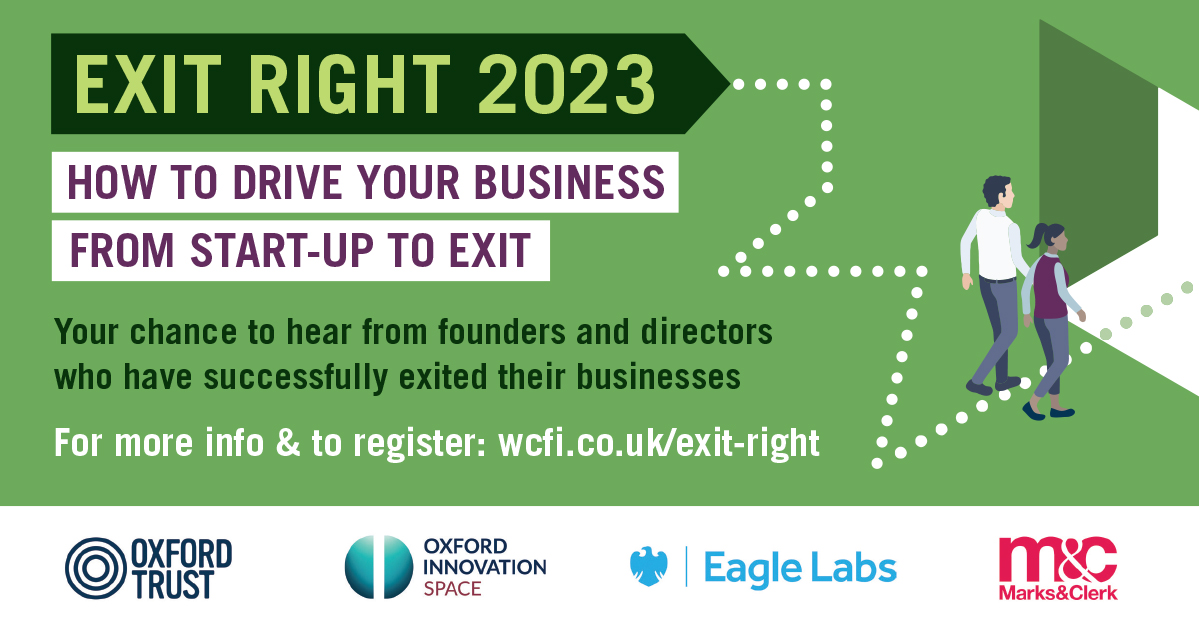 Hear the personal stories of two very different types of exit. CEO, Matthew Walls from predictive genetics company, GENinCode, will share experiences of his exit via an Initial Public Offering (IPO) and the transition from a private to a public company and what that entailed. Andrew Luers, Co-Founder and CEO of Habitat Energy, an advanced energy trading company, talks about the growth of his company to the point of acquisition by Quinbrook Infrastructure Partners in 2021.
Exit Right 2023 is a free expert-led, must-attend event series for any entrepreneur looking to drive their business from start-up to exit.
 Following on from the successful 2022 Exit Right events, this year's talks are from founders and directors who have successfully exited their businesses as well as M&A experts.
 Founders will tell you first hand about their exit journey – what went well and what didn't go quite so well. You will find out the best strategies to employ and what it takes to be one of the successful 10% of businesses that exit – whether it's through an acquisition or IPO.