Surge in workplace enquiries at Ocean Village Innovation Centre
Ocean Village Innovation Centre (OVIC) is receiving a surge of workspace enquiries amid a growing appetite for a return to office 'normality'.
July 28th 2021
Surge in workplace enquiries at Ocean Village Innovation Centre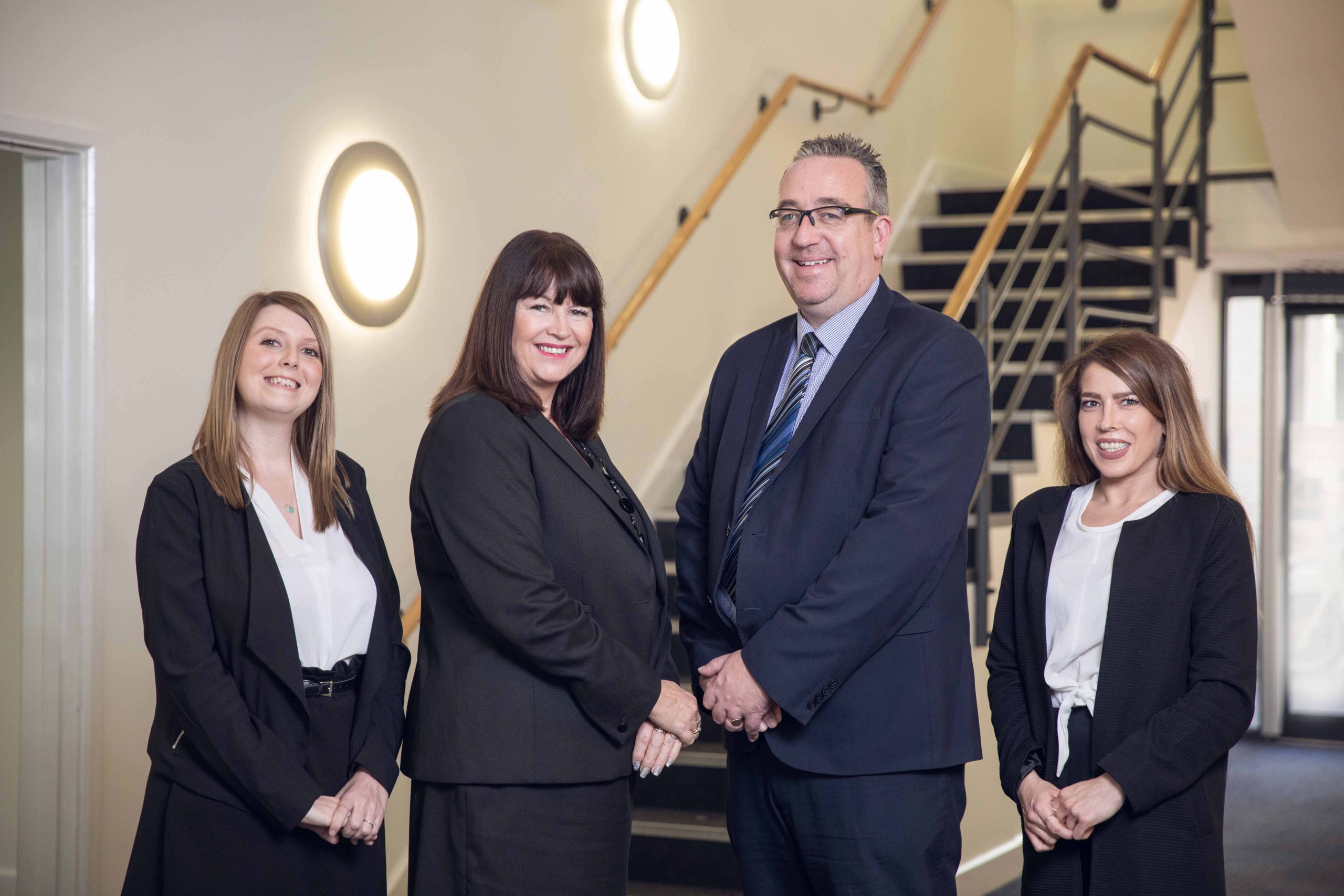 Surge in workplace enquiries at Ocean Village Innovation Centre
WARM WELCOME: The team at Ocean Village Innovation Centre, Southampton. From left, centre support assistants Hannah Fray and Caroline O'Neill with centre manager Stephen Deller and assistant centre manager Jess Williams. The serviced offices hub has supported more than 200 companies and organisations to date and has experienced a surge in new enquiries as workers look to return to office normality.
Ocean Village Innovation Centre (OVIC) is receiving a surge of workspace enquiries amid a growing appetite for a return to office 'normality'.
With data showing that offices in the UK are now half full for the first time since the start of the pandemic, OVIC is experiencing new demand.
The 30,000 sq ft building, with 67 flexible office spaces and meeting rooms, is operated by Oxford Innovation, which runs 26 innovation centres across the UK.
Enquiries are up 50%, said OVIC's centre manager, Stephen Deller, along with two new signings and four firms expanding on site.
Stephen added: "Confidence is clearly returning to the economy and, as a result, we now have 45 occupiers at OVIC, including virtual customers utilising OVIC as their business address.
"We are hearing of workers wanting to return to some form of office normality, having spent up to 15 months working from home, and our enquiries resonate with that.
"The national commercial property media reported that offices in the UK are now half full since Covid-19 led to the first lockdown in March 2020, and this trend ties in with the demand we are seeing.
"We are Covid-19 secure and well suited to the new mix of hybrid working."
Latest companies to move in are Evolve Block & Estate Management, specialising in residential block and estate management in the south, and Biz Trading, which procures global quality products for customers, including from the Far East.
Due to expansion, four occupiers have expanded at OVIC over the past two months.
They are digital marketing agency Mitchell & Stones, Sell Stuff Today, an electronics and IT equipment firm, software developer Netshell and RFEL, which provides cutting-edge signal and video processing solutions to the defence, homeland security and communications markets.
Other occupiers include Krysteline Technologies, which specialises in glass recycling systems and is the only recycling equipment company in the world active on all five continents,  the University Hospital Southampton NHS Foundation Trust, which is using OVIC to train international nurses, and DFS Composites, a contractor to the global wind turbine industry.
Stephen said: "Enquiries are from all different kinds of industries, such as marine, engineering, medical, recruitment and digital marketing. They are adding to an already diverse mix of companies here at OVIC, many with an international outlook.
"Key drivers for occupation include the marina location, access to London Waterloo from the mainline train station, closeness to the regional airport, complimentary business support and the flexibility of licence agreements."
Bespoke support
Oxford Innovation, which operates 26 Innovation Centres, has provided more than 27,000 days of one-to-one coaching to 7,000 businesses.
OVIC's Innovation Director conducts periodic business diagnostic and review sessions with each customer, agreeing bespoke support that is dependent on the business life-stage and the challenges and opportunities it is currently or likely to face.
To find out how OVIC can support your business aspirations, ring Stephen Deller, Centre Manager, for a no-obligation chat on 023 8038 1920 or email Stephen at info@oceanvillage-ic..co.uk
More
May 26th 2023
Oxford Innovation Space delighted to be managing its first London based innovation centre
Oxford Innovation Space manages the largest network of innovation centres across the UK and Ireland, with FBC Clerkenwell bringing their current total to 28 managed centres, with a further four in the pipeline. Businesses within these centres directly benefit from their business support onsite, access to business angels and funding, as well as being part of the wider network of centres.
May 26th 2023
Taking tech companies to the next level
Tech businesses looking to commercialise new ideas will be able to draw upon expert help at a special afternoon event in Hampshire.
An innovation and growth session takes place at Ocean Village Innovation Centre (OVIC), at Ocean Marina in Southampton, on Wednesday, 7 June.
April 28th 2023
Orchard blossoms in first year with new staff and recruitment
A recruitment consultancy in Southampton marked its first anniversary by making two employment moves of its own.
Orchard Recruiting, based at business hub Ocean Village Innovation Centre (OVIC), recruited Laura Baker as a permanent consultant and Rachel Marshall as a recruitment advisor.
Founded by Lisa Orchard, the firm has seen demand steadily increase from companies struggling to fill vacancies or expand themselves due to the UK's labour shortage.
The start-up focuses on filling roles such as office administrators and customer service – temporary and permanent – for employers and job seekers, including in finance, accountancy, marketing, insurance, law, HR and manufacturing.