A five minute chat with DFS Composites
June 22nd 2021
We sat down with Feras Yosef from DFS composites who told us a little bit about their company, what they are up to and why they chose to be based at our centre!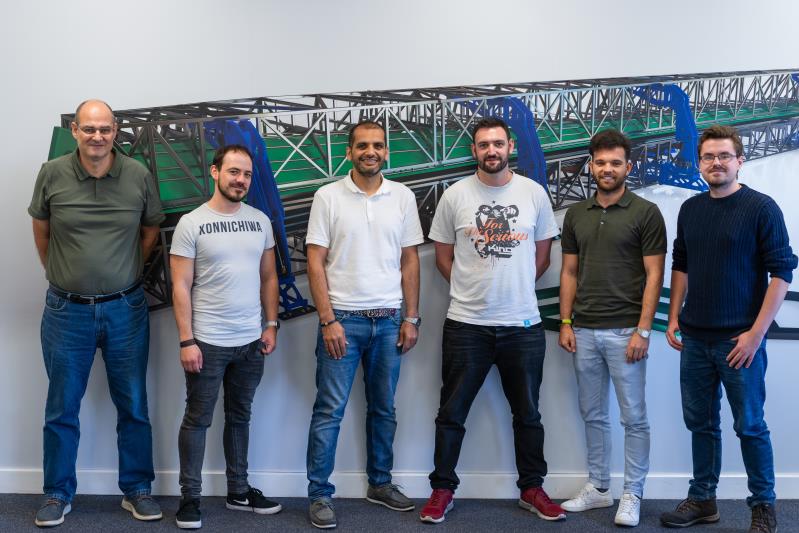 How did you start your company?
I saw a gap in the market for a niche blades tooling solutions provider, and we decided to address this gap. I quit my full-time job and incorporated DFS back in 2016.
What are you working on at the moment?
We are commissioning new productions lines to produce one of the largest wind turbine blades in North America. We are also developing radical and innovative solutions to produce large over 110m wind turbine blades.
What do you like about OVIC?
OVIC has been our incubation centre, facilitating our growth and networking. It gave us a very stable homebase with the ability to scale up and down when and where needed. It has also enabled us access to multiple grants as well as to key business support advisory.
What projects/ambitions do you have for the future of your company?
Establish a UK base prototype facility to takeout ideas and projects to the next level.
More Case Studies
December 1st 2023
Wired for Growth
A former Royal Marines Commando has signed up to workspace at Ocean Village Innovation Centre in Southampton due to strong demand from companies for his electrical contracting services. Luke Tanner spent 11 years in Royal Marines service before incorporating Empire Electrical & Mechanical Solutions in August 2020 at Companies House. […]
August 10th 2022
Full throttle for Yotspot as 'below deck' jobs board expands
Yotspot matches luxury yachts – chartered and owned – with crew, from the Caribbean to the Mediterranean and the South Pacific archipelago to the USA.
July 13th 2022
Fortus Forges Future with South Expansion
Fortus, an expanding firm of business advisors and accountants in the UK, has signed up to an initial 970sq ft at Ocean Village Innovation Centre. From left, OVIC centre manager Stephen Deller and Fortus's Fraser Akehurst – Director and Richard Gillespie – Associate Director.