Centre for entrepreneurs celebrates 10th anniversary
More than 200 companies and organisations have been supported by a business incubator in Southampton as it celebrates a 10th anniversary.
December 15th 2020
More than 200 companies and organisations have been supported by a business incubator in Southampton as it celebrates a 10th anniversary.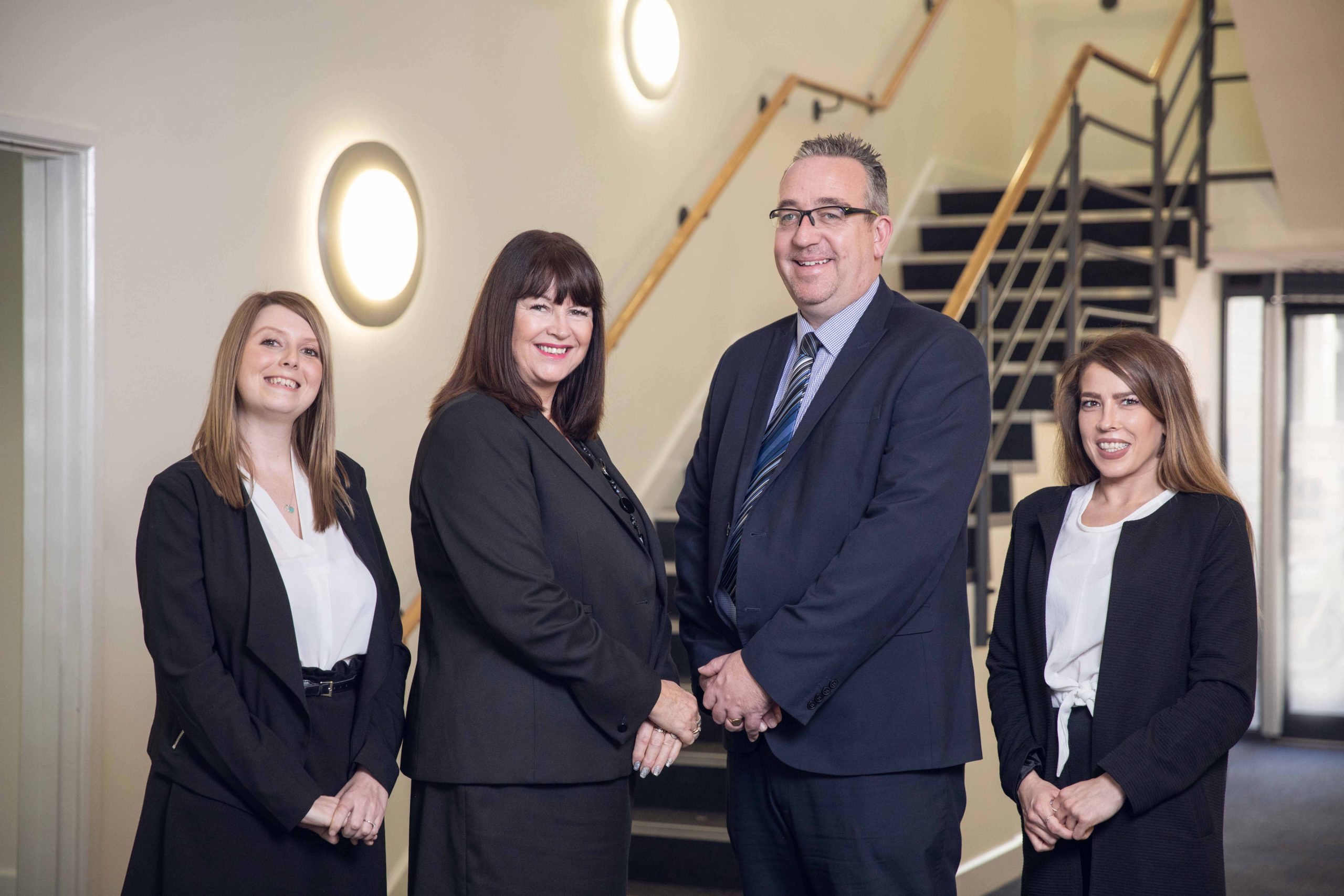 10TH ANNIVERSARY: The team at Ocean Village Innovation Centre, Southampton. From left, centre support assistants Hannah Fray and Caroline O'Neill with centre manager Stephen Deller and assistant centre manager Jess Williams. The serviced offices hub has supported more than 200 companies and organisations since 2010.
More than 200 companies and organisations have been supported by a business incubator in Southampton as it celebrates a 10th anniversary.
Ocean Village Innovation Centre (OVIC) provides flexible workspace, virtual office services, meeting rooms and in-house business support.
Opposite the world-renowned National Oceanography Centre, the 30,000 sq ft building's new commercial use was launched in 2010.
On behalf of the private owners of the premises, Oxford Innovation has been running five-storey OVIC ever since, creating revenue streams through licence agreements on a range of serviced offices and services.
At the same time scores of starts-ups and early-stage firms, as well as medium-sized enterprises, have benefitted from OVIC's support.
 In the latest example DFS Composites accessed a five-figure R&D grant funding from Innovate UK, Great Britain's innovation agency, following complimentary business support from in-house Innovation Director Monika Dabrowska.
Stephen Deller, Centre Manager, said: "At the time of the launch, 10 years ago, the city council's then leader Royston Smith spoke of how OVIC would encourage new and existing businesses involved in innovation, R&D and knowledge-based industries.
"That is exactly what has happened, with 200-plus businesses and organisations utilising OVIC at one point or another and, by doing so, growing the city region's knowledge industry.
"OVIC currently supports 50 occupiers across a diverse range of sectors and has established itself as a R&D powerhouse, underlined with industry links to the county's universities."
Stephen added: "Our customers are among nearly 25,000 businesses in knowledge-intensive sectors in Hampshire, with the county accounting for a fifth of all exports in the South-East.
"OVIC customers such as DFS Composites and Krysteline Technologies (glass recycling equipment) are examples of international exporters with their global HQs here."
Southampton Itchen MP Royston Smith, whose constituency incudes Ocean Village, said: "It was my privilege to open OVIC 10 years ago - seeing how the centre's occupiers have thrived since then is admirable testament to the work of Oxford Innovation, the OVIC team and our city's entrepreneurial spirit."
City council leader Councillor Christopher Hammond said: "It's fantastic to see OVIC celebrating 10 years operating in Southampton. What has been achieved to date at OVIC is impressive, providing start-ups, early-stage firms and maturing companies with superb facilities and exemplary business support.
"By doing so, inward investment has been generated, with jobs created and supported for our local economy." 
Daryl Bradley, co-owner of Yotspot, a yachting industry recruitment and training consultancy, paid tribute directly to the OVC team.
He said: "We'd like to say a huge thanks for all you and the centre have done for us recently. We moved into our office in 2014 with just two laptops and a dream. Six years later our business has grown from strength to strength.
"A huge part of that has been the centre's support and your help during the recent crisis was incredible. We really cannot thank you enough."
Josh Mitchell, co-owner of digital marketing consultancy Mitchell & Stones, said: "We have an incredible loyalty to Stephen and the team at Oxford Innovation. When we moved into OVIC shortly after launching our business at university we thought we were just taking up office space.
"Within a few days the innovation director had arranged to see us to tell us about all the support on offer, which we took full advantage of! Oxford Innovation stands for supporting businesses and it really is not just a slogan.
"We launched our events business in 2019 and Oxford Innovation became our main supporter by sponsoring The Hampshire Business Show in 2019 to help us get the event off the ground. We have also upgraded office three times since moving in."
Feras Yosef, Director at DFS Composites, a tooling and process engineering specialist within the wind turbine industry, also spoke of the quality business support.
He said: "I had the pleasure of meeting Monika Dabrowska, Innovation Director at OVIC, a few weeks ago. It was a brief introductory meeting that successively led to a major change in our business strategy and growth plans.
"Since then, and with her instrumental assistance, we have enhanced our organisational structure, product development roadmap and managed to capture significant grant funds through Innovate UK.
 "Monika's visionary and prudence thinking are essential to any business, and we feel lucky to benefit from those traits through Oxford Innovation."
OVIC is operated by Oxford Innovation, which runs 26 innovation centres across the UK on behalf of building freeholders and property investors.
To find out how your company could benefit from OVIC's ecosystem of entrepreneurs and serviced office support, please contact Stephen on 02380 381920 or email s.deller@oxin.co.uk Web: www.oxin.co.uk/ovic
More
May 26th 2023
Oxford Innovation Space delighted to be managing its first London based innovation centre
Oxford Innovation Space manages the largest network of innovation centres across the UK and Ireland, with FBC Clerkenwell bringing their current total to 28 managed centres, with a further four in the pipeline. Businesses within these centres directly benefit from their business support onsite, access to business angels and funding, as well as being part of the wider network of centres.
May 26th 2023
Taking tech companies to the next level
Tech businesses looking to commercialise new ideas will be able to draw upon expert help at a special afternoon event in Hampshire.
An innovation and growth session takes place at Ocean Village Innovation Centre (OVIC), at Ocean Marina in Southampton, on Wednesday, 7 June.
April 28th 2023
Orchard blossoms in first year with new staff and recruitment
A recruitment consultancy in Southampton marked its first anniversary by making two employment moves of its own.
Orchard Recruiting, based at business hub Ocean Village Innovation Centre (OVIC), recruited Laura Baker as a permanent consultant and Rachel Marshall as a recruitment advisor.
Founded by Lisa Orchard, the firm has seen demand steadily increase from companies struggling to fill vacancies or expand themselves due to the UK's labour shortage.
The start-up focuses on filling roles such as office administrators and customer service – temporary and permanent – for employers and job seekers, including in finance, accountancy, marketing, insurance, law, HR and manufacturing.