Exhibition excellence workshop
Exhibition excellence workshop
August 30th 2019
SHOWCASING BUSINESS:
Exhibitors at the forthcoming Hampshire Business Show have an opportunity to hone their lead generation skills in readiness for the packed expo this autumn.
Oxford Innovation, operator of Ocean Village Innovation Centre (OVIC) in Southampton, is the headline sponsor of the Hampshire Business Show, which has 96 stands and nearly 1,000 visitors registered.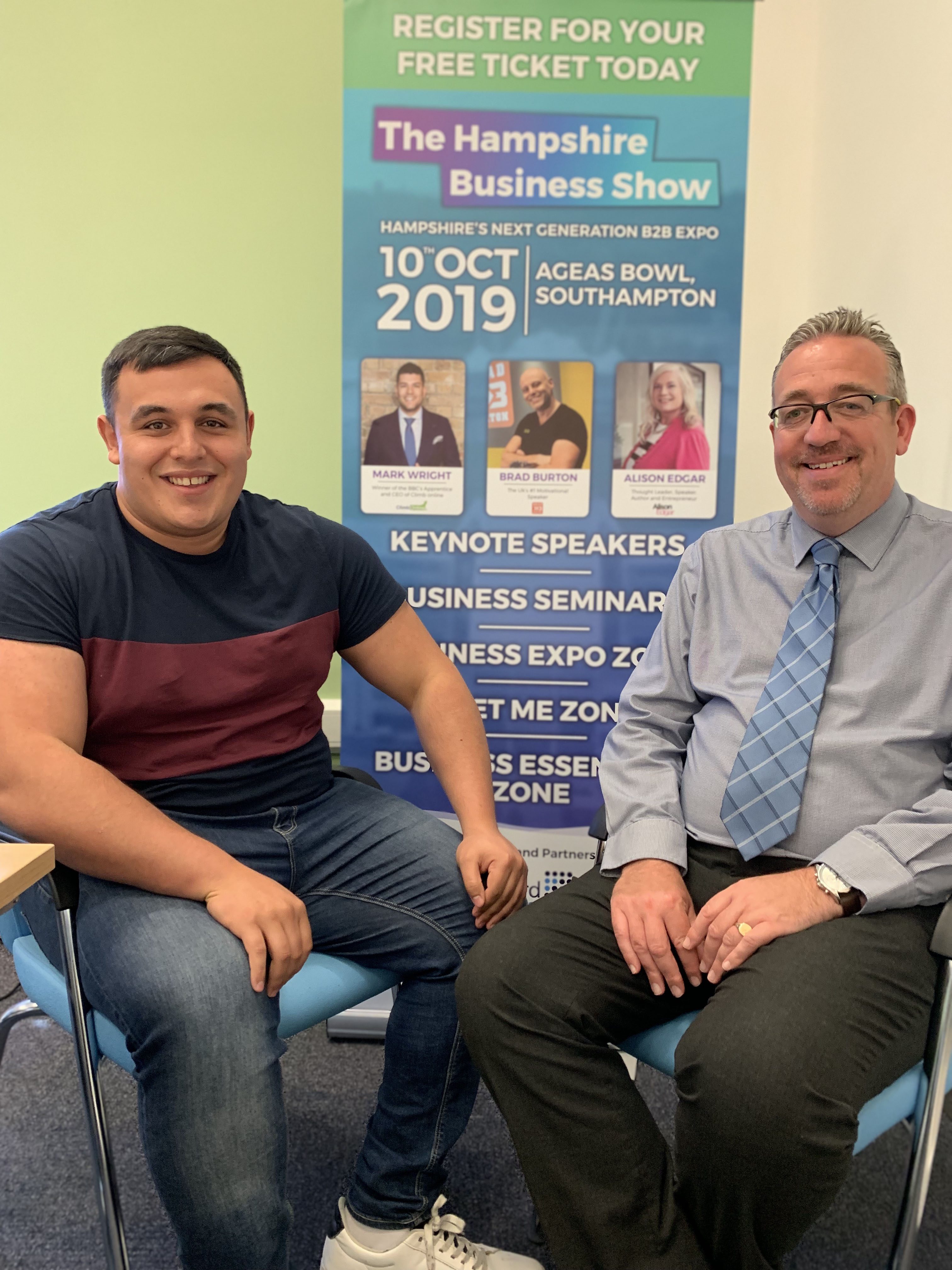 Packed with advice and tips for exhibitors, the Exhibition Excellence Workshop will help exhibitors maximise commercial opportunities at the Hampshire Business Show.
Organised by OVIC occupier Mitchell & Stones, the business-to-business expo takes place at the Ageas Bowl, near Southampton, on Thursday, 10 October.
Additionally, aimed at improving those all-important introductions, a free workshop is being held at OVIC on Friday, 20 September, from 8.30am to 10.30am.
Mitchell & Stones is one of 46 companies based at OVIC, with regular networking events held on site as part of the centre's business support ethos.
Will Palmer from Sandler Training, a business development specialist, provides the training for the workshop, which is included in the stands of exhibitors.
Stephen Deller, OVIC Centre Manager, said: "The workshop is the latest example of how OVIC facilitates events which are in the best commercial interests of our customers, their own networks and the wider business community in Southampton and beyond.
"We have a vibrant ecosystem that enables start-ups and early-stage ventures to share successes and, yes, failures, helping them avoid pitfalls and grow perhaps quicker and more astutely than if they were working in isolation."
Josh Mitchell, co-founder of Mitchell & Stones, and the show's event director, said: "I want to thank Stephen Deller from Oxford Innovation for extending sponsorship to the workshop, an excellent demonstration of our close working relationship."
He added: "The workshop is a masterclass in how to instantly differentiate yourself and your staff from that of the painful, generic exhibitor 'meet and pitch' and how to accelerate every exhibition stand introduction straight into a lead-generating conversation about customer pain and how to take it away."
The first of the two workshops was held at OVIC on Thursday (29 August).
Keynote speakers at Hampshire Business Show include Mark Wright, winner of the BBC's The Apprentice and Chief Executive of digital marketing agency Climb Online, Brad Burton, billed as the UK's number one motivational business speaker, and Alison Edgar, a thought leader, speaker, author and entrepreneur.
As well as the keynote speakers, there are business seminars, four business expo zones, a 'meet me' zone, a zone for business essentials and workshops such as Google Digital Garage ran by Google.
Register for your free ticket to the one-day, all-in-one B2B expo at www.hampshirebusinessshow.com or contact 023 8020 0568.
Companies at OVIC include Svitzer Marine, Stellamar, Rika Digital, YA Logistics (UK), Mastervolt, Popcorn Learning Media, DFS Composites, Foresight Data Consultancy, Bracknell Roofing, Business South, DHI Water Environments UK, MJM Marine, 7Bone, Worldwide Cruises, Payflow, James Fisher Prolec, IT@C, OneSpaWorld and Provision Events.
Ocean Village Innovation Centre is managed by Oxford Innovation, the UK's leading innovation centre operator. With a UK wide network of over 20 centres, Oxford Innovation work on behalf of landlords and property investors, to manage their spaces and build communities for early stage and start-up business to thrive.
Other Oxford Innovation centres in Hampshire are BASE Bordon Innovation Centre, Fareham Innovation Centre and Portsmouth Technopole.
Interested in joining the business community at OVIC? Call us on 023 8038 1920 or visit oceanvillage-ic.co.uk to find out more.
More
May 26th 2023
Oxford Innovation Space delighted to be managing its first London based innovation centre
Oxford Innovation Space manages the largest network of innovation centres across the UK and Ireland, with FBC Clerkenwell bringing their current total to 28 managed centres, with a further four in the pipeline. Businesses within these centres directly benefit from their business support onsite, access to business angels and funding, as well as being part of the wider network of centres.
May 26th 2023
Taking tech companies to the next level
Tech businesses looking to commercialise new ideas will be able to draw upon expert help at a special afternoon event in Hampshire.
An innovation and growth session takes place at Ocean Village Innovation Centre (OVIC), at Ocean Marina in Southampton, on Wednesday, 7 June.
April 28th 2023
Orchard blossoms in first year with new staff and recruitment
A recruitment consultancy in Southampton marked its first anniversary by making two employment moves of its own.
Orchard Recruiting, based at business hub Ocean Village Innovation Centre (OVIC), recruited Laura Baker as a permanent consultant and Rachel Marshall as a recruitment advisor.
Founded by Lisa Orchard, the firm has seen demand steadily increase from companies struggling to fill vacancies or expand themselves due to the UK's labour shortage.
The start-up focuses on filling roles such as office administrators and customer service – temporary and permanent – for employers and job seekers, including in finance, accountancy, marketing, insurance, law, HR and manufacturing.