Business-to-business expo gathers pace
June 19th 2019
A business-to-business expo near Southampton this autumn has already hit the half-way mark for exhibitor occupancy.
Nearly 50 companies and organisations have signed up to the next-generation Hampshire Business Show at the Ageas Bowl, near Southampton, on Thursday, 10th October.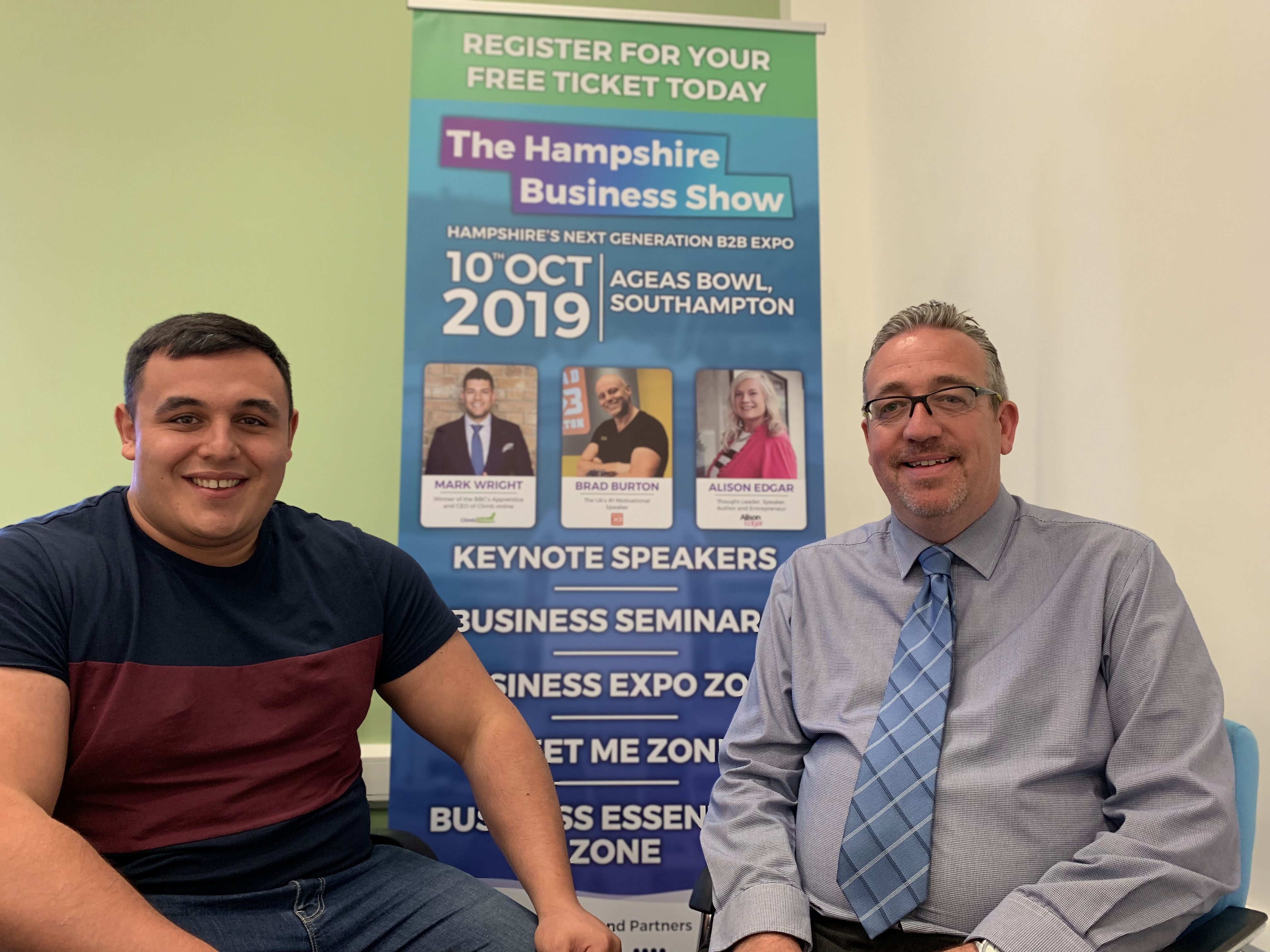 The inaugural event is being sponsored by Oxford Innovation, operator of four innovation centres in Hampshire, including Ocean Village Innovation Centre (OVIC) in Southampton.
The Hampshire Business Show is the brainchild of Josh Mitchell, co-owner of digital marketing consultancy Mitchell & Stones – one of 46 start-ups and early-stage growth firms at OVIC.
As well as reservations on 48 of the 96 stands, more than 700 people have registered to attend.
Keynote speakers include Mark Wright, winner of the BBC's The Apprentice and Chief Executive of digital marketing agency Climb Online, Brad Burton, billed as the UK's number one motivational business speaker, and Alison Edgar, a thought leader, speaker, author and entrepreneur.
In addition to this Google Digital Garage will be providing expert advice, running a digital skills workshop.
Josh, 24, said: "The response from businesses across the county has been staggering; we've already reached 50% occupancy, with four months to go. OVIC has been instrumental in helping us attract a diverse range of ambitious companies and organisations, and the next-generation Hampshire Business Show is on track to be a sell-out.
"Whilst digital is increasingly important in brand awareness, you still cannot beat the power of face-to-face interaction – it's where collaborations, partnerships and deals are forged."
Stephen Deller is Centre Manager at OVIC, which is run by Oxford Innovation, the UK's leading operator of innovation centres.
He said: "Like our other companies here at OVIC, Josh has been able to draw upon the considerable wealth of knowledge from our in-house Innovation Director, Richard May, as well as decision makers from companies who are resident at our four innovation centres in Hampshire.
"Oxford Innovation is sponsoring the inaugural Hampshire Business Show because of the inspirational growth mindset of everyone connected with the event, reflecting the can-do culture of our own start-up and early-stage growth customers in innovation and research and development."
As well as the keynote speakers, there are business seminars, four business expo zones, a 'meet me' zone and a zone for business essentials.
Register for your free ticket - www.hampshirebusinessshow.com - or contact 023 8020 0568.
Other Oxford Innovation centres in Hampshire are BASE Bordon Innovation Centre, Fareham Innovation Centre and Portsmouth Technopole.
Interested in joining the business community at OVIC? Call us on 023 8038 1920 or visit oceanvillage-ic.co.uk to find out more.
More
May 26th 2023
Oxford Innovation Space delighted to be managing its first London based innovation centre
Oxford Innovation Space manages the largest network of innovation centres across the UK and Ireland, with FBC Clerkenwell bringing their current total to 28 managed centres, with a further four in the pipeline. Businesses within these centres directly benefit from their business support onsite, access to business angels and funding, as well as being part of the wider network of centres.
May 26th 2023
Taking tech companies to the next level
Tech businesses looking to commercialise new ideas will be able to draw upon expert help at a special afternoon event in Hampshire.
An innovation and growth session takes place at Ocean Village Innovation Centre (OVIC), at Ocean Marina in Southampton, on Wednesday, 7 June.
April 28th 2023
Orchard blossoms in first year with new staff and recruitment
A recruitment consultancy in Southampton marked its first anniversary by making two employment moves of its own.
Orchard Recruiting, based at business hub Ocean Village Innovation Centre (OVIC), recruited Laura Baker as a permanent consultant and Rachel Marshall as a recruitment advisor.
Founded by Lisa Orchard, the firm has seen demand steadily increase from companies struggling to fill vacancies or expand themselves due to the UK's labour shortage.
The start-up focuses on filling roles such as office administrators and customer service – temporary and permanent – for employers and job seekers, including in finance, accountancy, marketing, insurance, law, HR and manufacturing.