Youngsters blaze trail by doing the business
June 20th 2017
Five fledgling businesses have now been shortlisted in the search for Hampshire's next 'newtrepreneur'.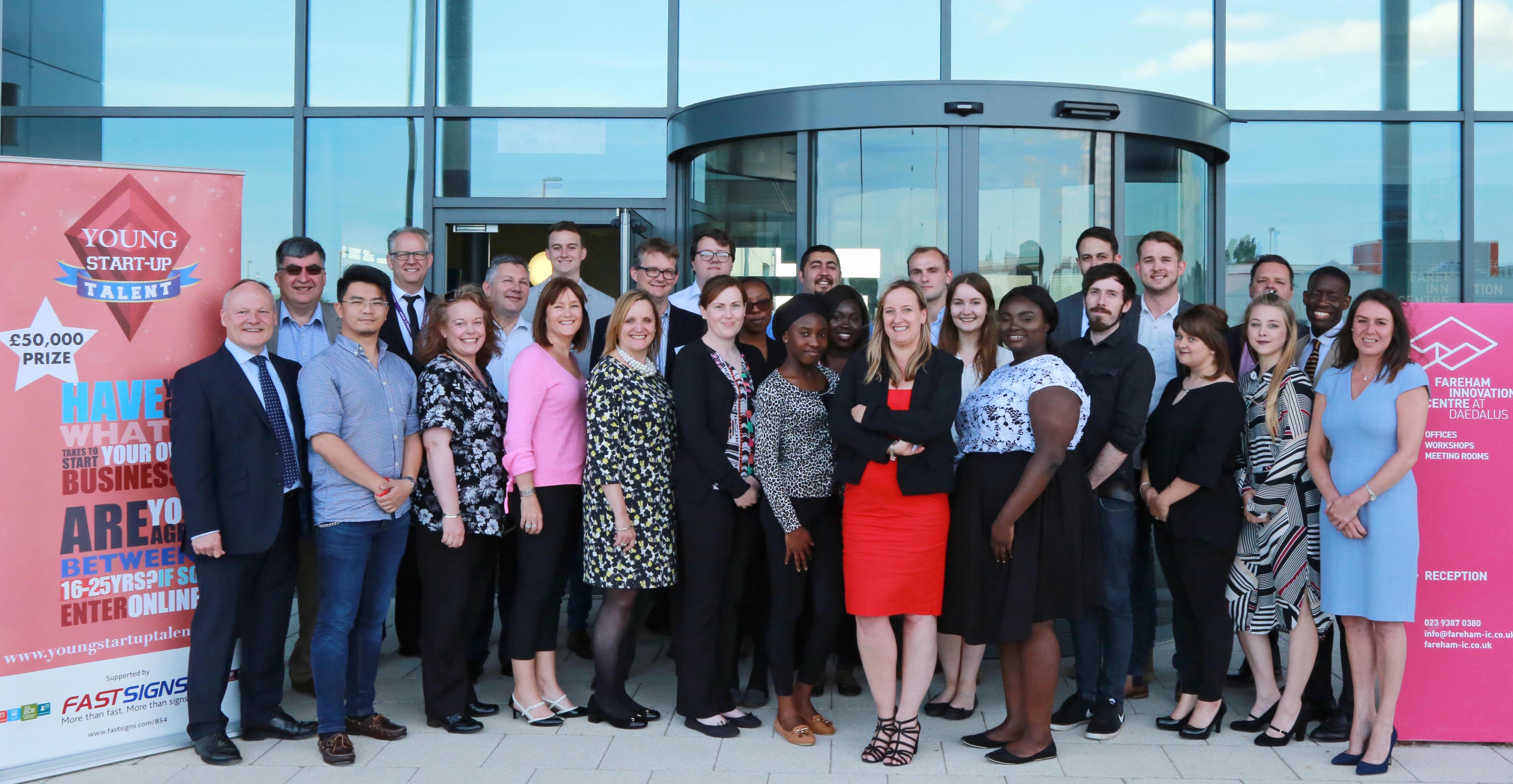 They were selected from nine that made the semi-final round of the inaugural Young Start-up Talent Hampshire.
Business support worth up to £50,000 goes to the winner in the showcase final being held at Winchester Science Centre and Planetarium on September 14.
Potential start-ups were put through their paces by 20 judges, sponsors and supporters at Fareham Innovation Centre, near Fareham in south Hampshire.
Candidates as young as 17 pitched their commercial ideas to a pair of judges in 10-minute presentation slots.
The high-pressure format was similar to last year's Young Start-up Talent Solent, which saw £50,000 worth of business support and services won by 22-year-old Harry Phelan of Studio H in Horndean, Hampshire, who has now opened his first barber shop.
Richard May is the Innovation Director at Fareham Innovation Centre, which is home to 27 start-up and early-stage firms and is managed by competition sponsor Oxford Innovation on behalf of Fareham Borough Council said "We were impressed and inspired by how focused the candidates were on creating viable businesses.
"Some of these newtrepreneurs, given the right advice and guidance, have the potential to successfully scale up and create new jobs and inward investment."
Judges and sponsors in attendance, including Southampton Itchen MP Royston Smith, spent hours discussing which candidates had the best business ideas and showed the most entrepreneurial flair.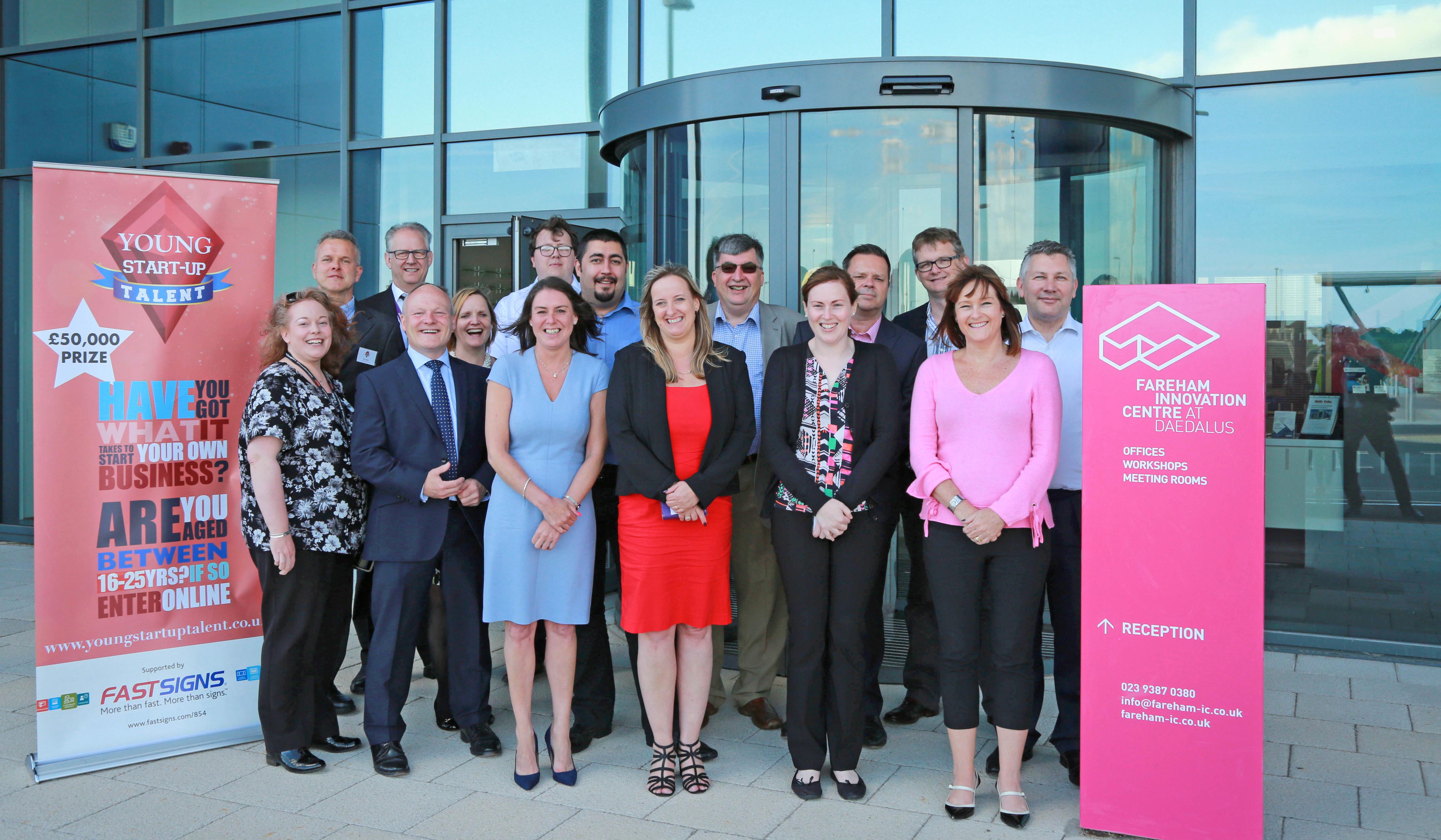 After deliberations they decided on a final five to take through to the next stage of the competition, due to be held at Southampton Solent University on July 13 inside the Pod, the futuristic centrepiece of its new teaching building.
Finalists were named as The Designer Toolkit (Tom Fowler and Chris Key), Innobox Design (Adam Stannard and Jonathan Tellyn), JeremyMutebi (Jeremy Mutebi), The Maker's Guild (Ming Wu) and Seek a Word (Alice Dixon and Natasha Tiffin).
The Designer Toolkit in Southampton provides online tools to streamline design workflows, including easy access to the brand assets of companies, such as logos, and their guidelines.
Innobox Design is a graphic design agency in Southampton and JeremyMutebi, named after the founder, an economics undergraduate at the University of Southampton, is an online personal style consultant.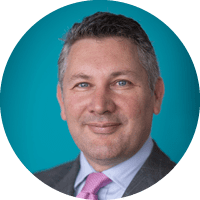 "We were impressed and inspired by how focused the candidates were on creating viable businesses. Some of these newtrepreneurs, given the right advice and guidance, have the potential to successfully scale up and create new jobs and inward investment."
Richard May, Innovation Director at Oxford Innovation
The Maker's Guild in Portsmouth provides a creative engineering space for users to create physical things using the latest in prototype technologies, such as 3D printers, and Seek a Word in Portsmouth is a translation service using online technology.
The competition, open to 16 to 25-year-olds wanting to run their own ventures across Hampshire, attracted large number of submissions for this year's intake.
Lorraine Nugent and Matt Turner are the co-founders of the Young Start-up Talent initiatives across various counties in London and the South.
Lorraine said: "Fabulous to see such high number of entrants this year, with students from each of the universities taking up the challenge and thus creating a high calibre of entrants from across the region, although this has made it harder to whittle down the entrants to just five for the final."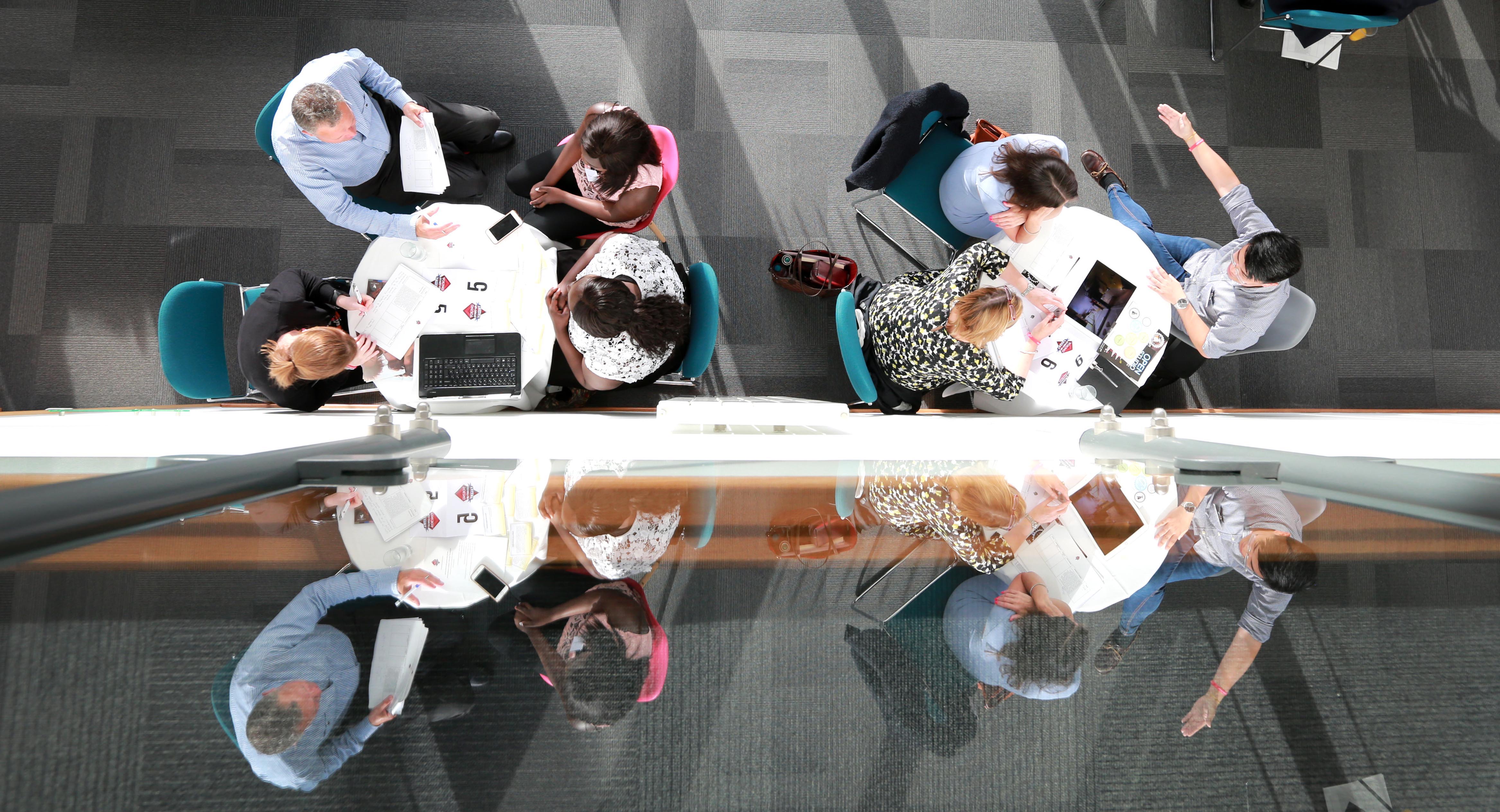 In a separate development, all five finalists have been offered a week's free exhibition space at Fareham Shopping Centre by Space to Trade, which helps businesses trade in short-let space in shopping centres across the UK.
As well as Richard, Royston, Lorraine and Matt, business professionals and sponsors of the initiative that the youngsters faced during the evening included Nigel Duncan of Fareham College, Andrew Vine of NatWest, Chris Allington and Codie Summerell of Oxford Innovation, Caroline Barfoot of Southampton Solent University, Steve Dimon of 1st Computer Services, Becky Lodge of Little Kanga, Ron Wain of Deep South Media, Victoria Vickery and Rebecca Paterson of All Star Marketing, Helen Frost of Space to Trade, Carley Hawkins and Lynda Povey of Portsmouth University, Haydon Taylor of Unloc, Rob Nunn of Creative Pod and Paul Stacey of IQ Business Consulting, in addition to Harry Phelan of Studio H and winner of Young Start-up Talent Solent 2016.
For more information please visit www.youngstartuptalent.co.uk
More
May 26th 2023
Oxford Innovation Space delighted to be managing its first London based innovation centre
Oxford Innovation Space manages the largest network of innovation centres across the UK and Ireland, with FBC Clerkenwell bringing their current total to 28 managed centres, with a further four in the pipeline. Businesses within these centres directly benefit from their business support onsite, access to business angels and funding, as well as being part of the wider network of centres.
May 26th 2023
Taking tech companies to the next level
Tech businesses looking to commercialise new ideas will be able to draw upon expert help at a special afternoon event in Hampshire.
An innovation and growth session takes place at Ocean Village Innovation Centre (OVIC), at Ocean Marina in Southampton, on Wednesday, 7 June.
April 28th 2023
Orchard blossoms in first year with new staff and recruitment
A recruitment consultancy in Southampton marked its first anniversary by making two employment moves of its own.
Orchard Recruiting, based at business hub Ocean Village Innovation Centre (OVIC), recruited Laura Baker as a permanent consultant and Rachel Marshall as a recruitment advisor.
Founded by Lisa Orchard, the firm has seen demand steadily increase from companies struggling to fill vacancies or expand themselves due to the UK's labour shortage.
The start-up focuses on filling roles such as office administrators and customer service – temporary and permanent – for employers and job seekers, including in finance, accountancy, marketing, insurance, law, HR and manufacturing.