Taking a 360-degree view of your business
March 31st 2017
Three start-ups working in a flourishing innovation hub in Southampton have joined forces to take consumer interactive marketing to the next level.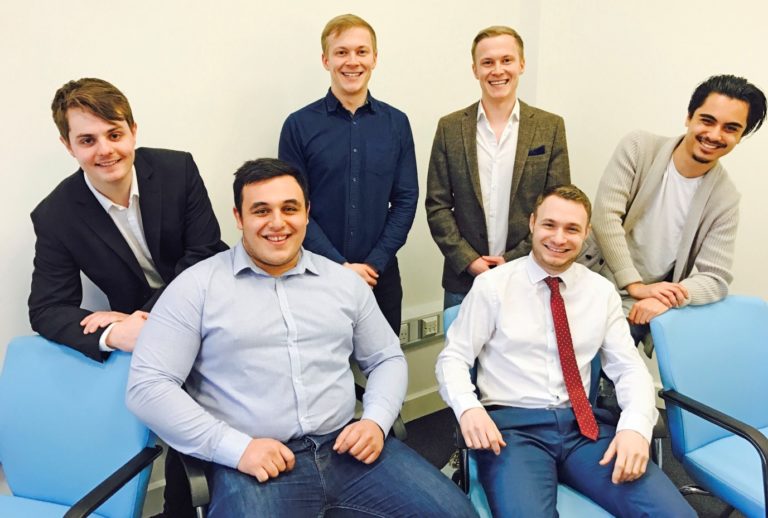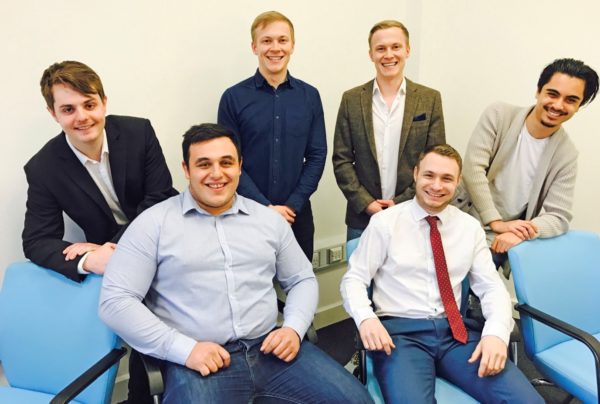 The digital pioneers already have a toehold with restaurants and the hotel industry, with plans to expand into residential estate agencies and care homes.
Josh Mitchell, the 22-year-old business development director at 360 Dynamic, which uses 360-degree technology to create virtual tours of buildings, hooked up with online marketing company Yuno Media and Stolen Images, a video and media production firm.
Staffed by entrepreneurs, the three enterprises share an office and are combining their technical expertise in a range of fields to create interactive walk-throughs.
Such is the level of detail, using your smartphone, tablet, laptop or desktop, you can check out what a participating restaurant looks like and even 'pick up' the food or drinks price menu.
Josh, whose firm is celebrating its first anniversary at Ocean Village Innovation Centre (OVIC), said: "Such is the pace of technological change, and consumer expectation, that it won't be long before virtual tours, with interface features such as menus and pricing, become an essential marketing took on relevant websites.
"Once they become the norm, like Google Street View is now, businesses without these features could find themselves left behind by customers who want to virtually wander around before they physically book a table or room.
"We're also integrating the same technology for virtual headsets – we are devoting time and money to this aspect so that we are in a sweet spot when the virtual reality market grows and matures."
Rob Greenberg, the centre manager at Ocean Village Innovation Centre, said: "It's great to see these three start-ups joining forces and pooling their know-how to create superb interactive tours.
"Six restaurants in Southampton have already come on board with the technology, as has a hotel in Winchester.
"The team is looking to grow market share with residential estate agencies, which would save house-hunters time and money in visiting properties, and expand that with care home tours and, in time, campus tours for universities looking to market to overseas students.
"We've been so impressed by the interactive tours that we are exploring the possibility of utilising 360 Dynamic to film our flourishing innovation centre here."
Yuno Media comprises Joe Ford and twins Rob and Dan Grover, with Chris Stones at Stolen Images.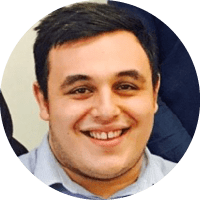 "There is a brilliant supportive culture for start-ups at OVIC and the premises gives your business a professional appearance. We're also well situated for restaurants and hotels on our doorstep, which saves time and money in travelling as we set out on the long road that is business."
Josh Mitchell - Business Development Director, 360 Dynamic
Josh, who graduated from the University of Winchester in business and event management, is also celebrating further contract success.
OVIC, which has 30,000 sq ft of serviced office space and is operated by Oxford Innovation, Britain's leading operator of innovation centres for 1,000 start-ups and small-to-medium sized firms, has more than 40 businesses based from the centre providing a vibrant and welcoming atmosphere.
Josh said: "There is a brilliant supportive culture for start-ups at OVIC and the premises gives your business a professional appearance. We're also well situated for restaurants and hotels on our doorstep, which saves time and money in travelling as we set out on the long road that is business.
"Yuno Media, Stolen Images and 360 Dynamic are grateful to Rob and one of his colleagues, Innovation Director Richard May, for their business support, ideas and mentoring.
"We are part of a thriving ecosystem at OVIC and we are already being put in touch with other occupiers who could work with us by selling in our services on our behalf, to help maximise market reach, or working for them directly with our virtual tour technology.
Benefits of the technology include:
✔ Increased time spent on your website (helping with search engine optimisation)
✔ Increased engagement with your message
✔ Quicker decision making from potential leads
✔ Increased trust, more likely to enquire, book or buy
✔ Clear visual marketing, increased trust 
✔ Capture the attention of more website traffic
According to the Centre for Entrepreneurs, there were 608,000 registered start-ups in the UK last year, with 1,911 in Southampton, including digital techs such as 360 Dynamic.
More
May 26th 2023
Oxford Innovation Space delighted to be managing its first London based innovation centre
Oxford Innovation Space manages the largest network of innovation centres across the UK and Ireland, with FBC Clerkenwell bringing their current total to 28 managed centres, with a further four in the pipeline. Businesses within these centres directly benefit from their business support onsite, access to business angels and funding, as well as being part of the wider network of centres.
May 26th 2023
Taking tech companies to the next level
Tech businesses looking to commercialise new ideas will be able to draw upon expert help at a special afternoon event in Hampshire.
An innovation and growth session takes place at Ocean Village Innovation Centre (OVIC), at Ocean Marina in Southampton, on Wednesday, 7 June.
April 28th 2023
Orchard blossoms in first year with new staff and recruitment
A recruitment consultancy in Southampton marked its first anniversary by making two employment moves of its own.
Orchard Recruiting, based at business hub Ocean Village Innovation Centre (OVIC), recruited Laura Baker as a permanent consultant and Rachel Marshall as a recruitment advisor.
Founded by Lisa Orchard, the firm has seen demand steadily increase from companies struggling to fill vacancies or expand themselves due to the UK's labour shortage.
The start-up focuses on filling roles such as office administrators and customer service – temporary and permanent – for employers and job seekers, including in finance, accountancy, marketing, insurance, law, HR and manufacturing.