Depth of knowledge sees space for water technology growth
February 9th 2017
A water technology company based in Hampshire is playing an international role in building a better understanding of our planet's shallow seas.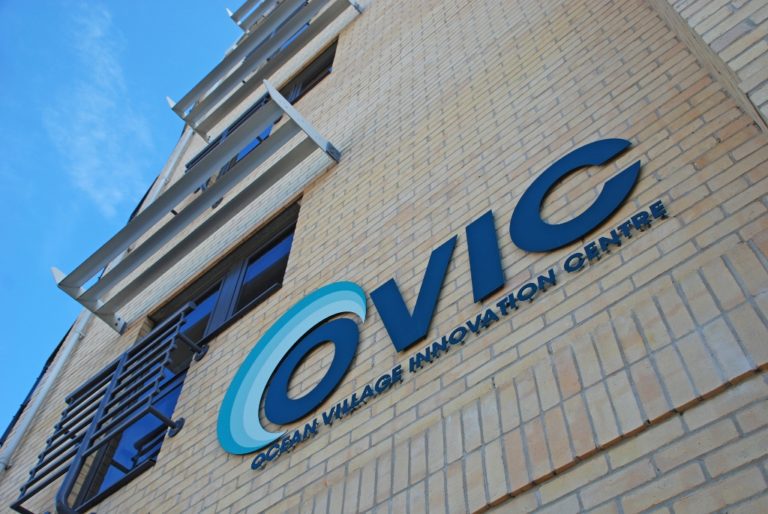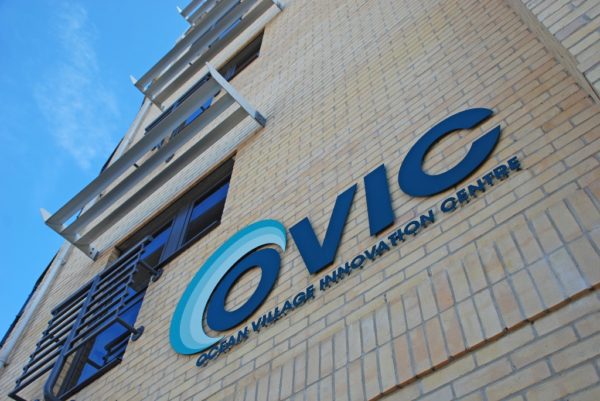 The measurement of underwater terrain by DHI is part of an 18-month project in partnership with Digital Globe and Proteus GEO and funded by the European Space Agency.
Covering six per cent of the world's seas, the new data will make use of satellite imagery to better inform this critical understanding by governments, scientists, maritime, energy and telecommunications companies and environmentalists.
Increased demand for DHI Water Environments UK's consultancy services, including from offshore wind farm and tidal energy designers and developers, has meant expansion at the firm's base at Ocean Village Innovation Centre (OVIC) in Southampton.
Led by Nick Elderfield, Managing Director, the business has grown from two people to eight, including analysts from Denmark, with a move on site from a two-person office to a larger one on the fourth floor.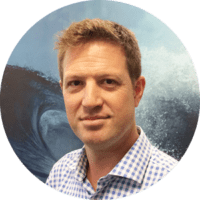 "Our collaboration with other project partners on the European Space Agency project is fascinating and exciting, resulting in expansion for the UK team here at OVIC. We have a wealth of new data to sift through as we look to build a better understanding of the world's shallow seas."
Nick Elderfield, Managing Director of DHI Water Environments UK
Satellite images can be used to build up a detailed picture of the sea-bed terrain and work best in clear waters at up to 30 metres depth.
Findings from the project will help support surface and sub-surface navigational information and also planning for major projects such as port development.
Most of the work by DHI Water Environments UK relates to marine environments and the business is a well-regarded specialist in numerical modelling as well as the new bathymetry technology.
Derived from a Greek word for deep and measure, bathymetry is the study of ocean floors.
DHI Water Environments UK is part of the global Danish-owned DHI Group, a water technology specialist which owns and licenses water modelling software called MIKE.
Its software, with a history extending back to the start of modern computational hydraulics, analyses, models and simulates any type of challenge in water environments and is used by the vast majority of sector consultants.
Rob Greenberg, Centre Manager, OVIC, said: "Nick and his team are an inspirational example of commercial innovation here at OVIC.
"Their data analysis of shallow oceans, based on digital satellite imagery from space, will help support everything from safer navigation for shipping and sub-sea vessels to environmental considerations and green power as our energy-hungry world looks to wean itself off fossil fuels.
"DHI Water Environments UK is also an excellent example of a firm flexing office space on site to suit growth. Furthermore, Nick has the opportunity to draw upon other occupiers at OVIC for support services, such as insurance and human resources."
The firm is one of a number of tech companies to make OVIC its home. Another is recent arrival Smarter Innovation Systems, which enables workers to remotely clock in and out through their smartphones or other internet-connected devices, ensuring time and attendance are accurately recorded.
OVIC, which has 70 serviced offices and is operated by Oxford Innovation, Britain's leading operator of innovation centres for start-ups and early-stage firms, has 85% occupancy, with just 40 workstations available.
More
May 26th 2023
Oxford Innovation Space delighted to be managing its first London based innovation centre
Oxford Innovation Space manages the largest network of innovation centres across the UK and Ireland, with FBC Clerkenwell bringing their current total to 28 managed centres, with a further four in the pipeline. Businesses within these centres directly benefit from their business support onsite, access to business angels and funding, as well as being part of the wider network of centres.
May 26th 2023
Taking tech companies to the next level
Tech businesses looking to commercialise new ideas will be able to draw upon expert help at a special afternoon event in Hampshire.
An innovation and growth session takes place at Ocean Village Innovation Centre (OVIC), at Ocean Marina in Southampton, on Wednesday, 7 June.
April 28th 2023
Orchard blossoms in first year with new staff and recruitment
A recruitment consultancy in Southampton marked its first anniversary by making two employment moves of its own.
Orchard Recruiting, based at business hub Ocean Village Innovation Centre (OVIC), recruited Laura Baker as a permanent consultant and Rachel Marshall as a recruitment advisor.
Founded by Lisa Orchard, the firm has seen demand steadily increase from companies struggling to fill vacancies or expand themselves due to the UK's labour shortage.
The start-up focuses on filling roles such as office administrators and customer service – temporary and permanent – for employers and job seekers, including in finance, accountancy, marketing, insurance, law, HR and manufacturing.