Restaurant chain tucks into expansion
February 8th 2017
A restaurant chain serving up American comfort food has made Southampton its operational base for expansion across southern England.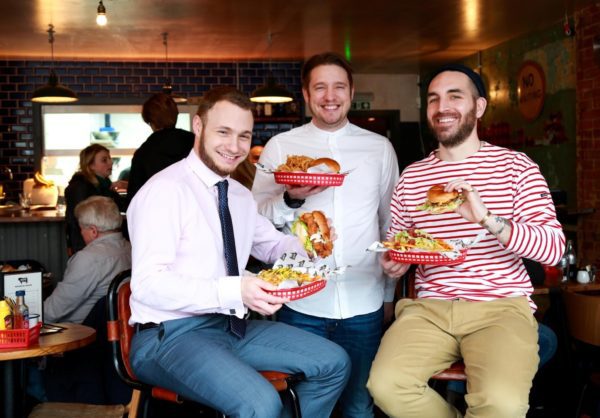 Co-founded by Matt Mollicone, 33, and Rich Zammit, 37, 7Bone Burger Co booked into Ocean Village Innovation Centre with a four-desk space.
The 'dirty' burger specialist required a serviced office location in their home city as the business looks to roll out a presence in various towns and cities following private equity backing.
7Bone Burger Co's first outlet opened in Portswood Road, Southampton, three years ago.
That was followed by Bournemouth and Camberley, with Reading due to open in late February and Newbury in spring.
To date, 105 are employed by the business.
Rob Greenberg, centre manager at Ocean Village Innovation Centre, said: "Matt and Rich are very much on the expansion trail with 7Bone Burger Co and they chose us because of our convenient location and entrepreneurial support."
"We have 40 businesses working at our vibrant centre and this is the first time we've had one from the restaurant sector. It brings a new exciting dynamic to an energising, diverse mix.
"It may well be that our latest occupier buys in the expertise of other companies on site because of a thriving ecosystem where customers conduct business with one another.
"Unfortunately for our customers and staff, there won't be any burgers cooked on site – we'll have to ask Matt and Rich for takeaways..."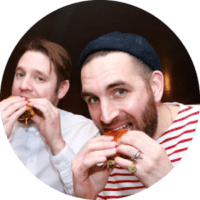 "7Bone Burger Co has caught the imagination and taste of diners because our classic, good-value American comfort food is dished up in the atmosphere of a feel-good speakeasy joint, with fast and casual eating.

Our new operational base at the innovation centre will put us in good stead as we roll out the brand across the country, with financial support from private equity backers."

Matt Mollicone - 7Bone Burger Co.
"We're grateful to Rob and his team for the warm welcome and we will indeed bring back any leftovers, although most of our diners tend not to leave any."
According to recent industry figures, the UK restaurant sector rose by 5% in 2015 to £20.9 billion, with the 'fast casual' market helping drive revenues.
OVIC, which has 70 serviced offices and is operated by Oxford Innovation, Britain's leading operator of innovation centres for start-ups and early-stage firms, has 85% occupancy, with just 40 workstations available.
More
May 26th 2023
Oxford Innovation Space delighted to be managing its first London based innovation centre
Oxford Innovation Space manages the largest network of innovation centres across the UK and Ireland, with FBC Clerkenwell bringing their current total to 28 managed centres, with a further four in the pipeline. Businesses within these centres directly benefit from their business support onsite, access to business angels and funding, as well as being part of the wider network of centres.
May 26th 2023
Taking tech companies to the next level
Tech businesses looking to commercialise new ideas will be able to draw upon expert help at a special afternoon event in Hampshire.
An innovation and growth session takes place at Ocean Village Innovation Centre (OVIC), at Ocean Marina in Southampton, on Wednesday, 7 June.
April 28th 2023
Orchard blossoms in first year with new staff and recruitment
A recruitment consultancy in Southampton marked its first anniversary by making two employment moves of its own.
Orchard Recruiting, based at business hub Ocean Village Innovation Centre (OVIC), recruited Laura Baker as a permanent consultant and Rachel Marshall as a recruitment advisor.
Founded by Lisa Orchard, the firm has seen demand steadily increase from companies struggling to fill vacancies or expand themselves due to the UK's labour shortage.
The start-up focuses on filling roles such as office administrators and customer service – temporary and permanent – for employers and job seekers, including in finance, accountancy, marketing, insurance, law, HR and manufacturing.