MarineSpace
September 14th 2016
How a market leader in marine planning and environmental consultancy has powered ahead thanks to office support by Ocean Village Innovation Centre.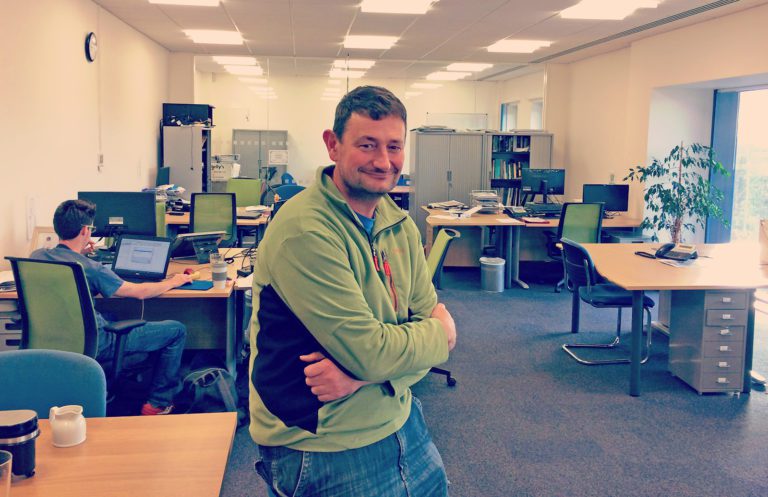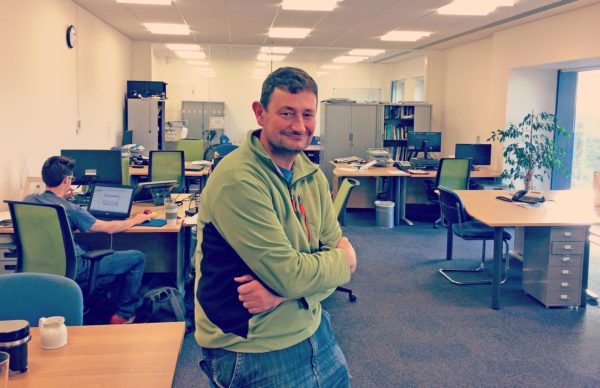 Founded in 2006 by director Stuart Lowe, MarineSpace was one of OVIC's first customers and now has a fourth-floor office overlooking the Port of Southampton and berthing cruise vessels such as Cunard's flagship Queen Victoria. The firm, which provides a wide range of coast-to-deep-sea services and repeatedly delivers on challenging projects for marine developers, celebrated its 10th milestone anniversary in September 2016. Like many businesses at OVIC, MarineSpace started out with a two-person desk before seamlessly moving to larger premises on site as employee numbers increased. Pictured here is Dr Dafydd Lloyd Jones, one of four directors at the company, which is highly regarded for its environmental impact assessments and other consultancy services. Dr Lloyd Jones, like other peers in his field have been known to do, sometimes tastes silt in ports and harbours to ascertain grain size before scientific analysis begins!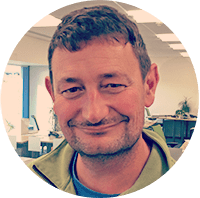 "OVIC has proved a superb location for us, allowing us to flex space requirements without having the hassle of relocating elsewhere or being tied into long, costly leases. "
Dr Dafydd Lloyd Jones, a director at MarineSpace.
There are now 15 staff at MarineSpace, with the main office at OVIC and two others in Peterborough and Pembroke Dock, Wales.  Support from the OVIC team has meant the early-growth firm could increase its footprint at the thriving innovation centre, which is opposite the world-renowned National Oceanography Centre, to suit the pace of change and budget.
More Case Studies
December 1st 2023
Wired for Growth
A former Royal Marines Commando has signed up to workspace at Ocean Village Innovation Centre in Southampton due to strong demand from companies for his electrical contracting services. Luke Tanner spent 11 years in Royal Marines service before incorporating Empire Electrical & Mechanical Solutions in August 2020 at Companies House. […]
August 10th 2022
Full throttle for Yotspot as 'below deck' jobs board expands
Yotspot matches luxury yachts – chartered and owned – with crew, from the Caribbean to the Mediterranean and the South Pacific archipelago to the USA.
July 13th 2022
Fortus Forges Future with South Expansion
Fortus, an expanding firm of business advisors and accountants in the UK, has signed up to an initial 970sq ft at Ocean Village Innovation Centre. From left, OVIC centre manager Stephen Deller and Fortus's Fraser Akehurst – Director and Richard Gillespie – Associate Director.